BIG CORPS CALL TRANSPARENCY "RADICAL"
WE CALL IT MAKING SNEAKERS PROPERLY.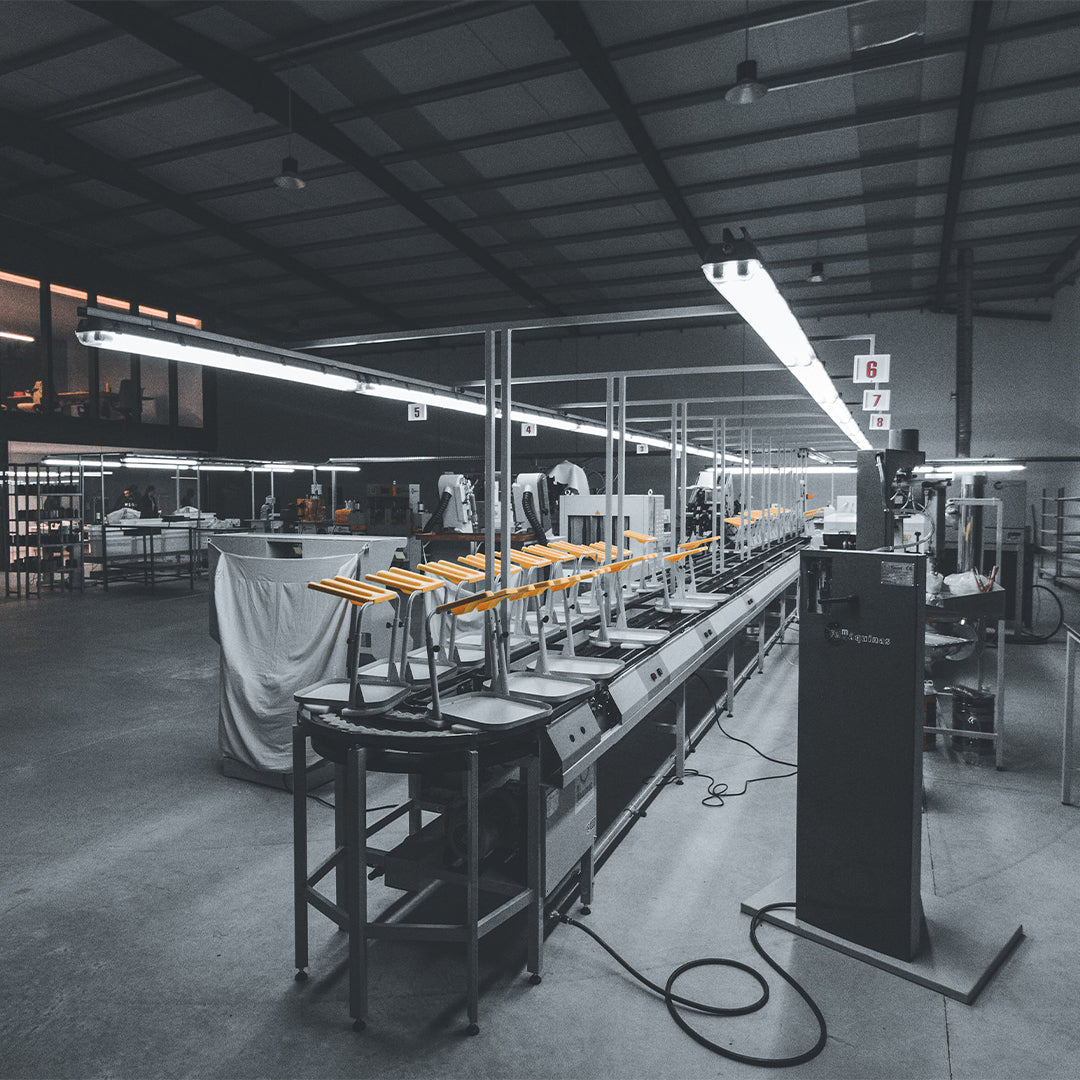 Who needs global when you've got local?
Our footwear is a true testament to craftsmanship. Every pair is made in a family-owned factory located in the North of Portugal. Our material suppliers? They're all within a 50 mile radius, except for one supplier based in Spain. We're all about keeping it real and reducing our carbon footprint.

We're not just making shoes - we're making a statement. Our commitment to the environment is rock solid. That's why we use only the highest quality materials that are easy on the planet.

No compromises, no excuses.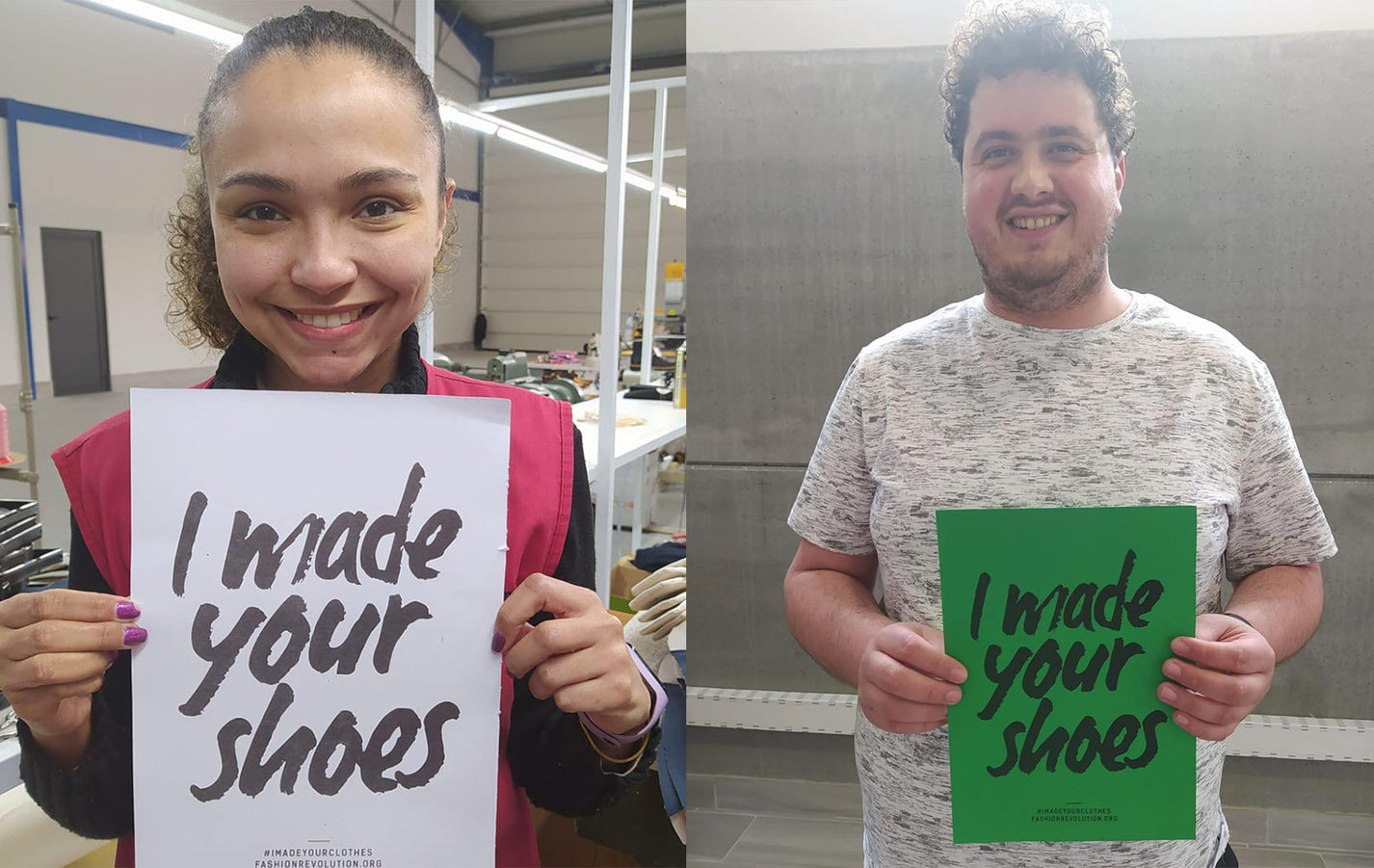 Meet the rebels of shoemaking
At our factory, we take pride in introducing you to the skilled artisans who create your footwear. Meet Rute and João, who work on the production line, stitching and assembling your shoes.

Paid above the living wage, they work 8 hours a day with 2 hours of well-deserved break time. Overtime is not enforced, but if they work it, they receive a higher rate of pay. They also receive a minimum of 4 weeks paid holiday, because let's face it, they deserve it.

Our factory is WRAP and ISO certified, ensuring that your shoes are made with the highest ethical standards. These artisans are the ones who bring your footwear dreams to life, and we take pride in the transparency and sustainability that we offer.
MEET MORE OF THE TEAM
PROUDLY MADE IN EUROPE.